First Impressions with the Travoy
19 April 2017
I received the Travoy today.  I had a lot of anticipation waiting to receive it, and I was not disappointed. My overall impression is that this thing is great! If you want overview of why I bought it and product information, see Burley Travoy Cargo Trailer.
Everything was shipped and packaged very well and the included documentation is good. The overall design is really excellent. It's clear that everything was well thought out, with nothing that does not function as it should and no superfluous parts. The hinges appear strong and it's very easy to open and close by twisting the twist grips. The twist grips  have a nice feel and are very ergonomic.
The materials are also very good. I don't know what grade of aluminium it is, but it appears quite strong. All of the tubing appears to be 7/8 in / 22 mm. The welds are also done very nicely and the tie-down buttons seem very secure. The grey vinyl looks like it will hold up well and the rivets appear strong. I struggled a little with the kickstand detent and wanted to be careful based on reviews mentioning it was a weak point.
I'm not sure how I am going to like having  plastic wheels, but time will tell on that. The tires seem like they will be good for all around use, but should be easily replaced if necessary. The axle appears to be stainless steel. The quick release mechanism is much like on wheelchairs with a detent button. Unlike wheelchairs, the axle does not separate from the wheel easily because of the flexible cap over the button to release the detent button. That is probably just as well so they don't go missing when packing it up and to keep dirt and water out of the bearings. The shelf on the bottom is a good size, and it looks like it will be able to handle a crate of beer, which will make my husband very happy.
It only took a few moments to setup the trailer, and about 10 minutes to install the hitch. I had to experiment on the hitch a little because of my low seat height in making sure that I could get the Travoy on and off without interfering with the bottom of the seat. Once I got the positioning right it's really easy to put the flex connector on and off by just placing it on the pin and letting the locking mechanism catch it. It also has some neoprene on the tow bar to make it comfortable to hold when hitching. It also made it comfortable for me to hold the trailer when I had to disconnect it from my bike in the apartment elevator.
The tote bag looks to be well made, but is nothing special in the way of material. I like that it has a small inner pocket at the top and the hook and loop closure strip seem to be adequate. The reflective trim and handles on both sides of the bag should be useful for riding at night. It's quite roomy and will be good to use if I don't plan on hauling anything too heavy in it. There are no internal structural supports, and as many have commented in reviews, it flops around a little bit and can get in the way of the tires. Probably I will end up getting the wheel guards, which should stop it from flopping and also protect the bags from mud and water.
I played around a little with the tie-down straps and think they will be useful. I also ordered an extra set accidentally, because I did not realise that they were included. I think I will probably put both sets to good use, especially for long pieces of wood from our boat. They will allow for one set on the top and the other at the bottom.
I have not yet received the accessories, market bags, extra straps, and rain cover, which should be coming over the next couple of days. Of course I was not going to wait for that, so I used the standard Travoy options to go out on my first spin.
Taking it for a spin at the beach
I take our dog with us almost everywhere, because I work from home and like to get her out while I am running errands. She also does not handle being without me well, and causes my husband a lot of stress if I don't take her with me by crying all the time. I put her in a DoggyRide Cocoon on the front while I am riding and take her with me in the shops. That was one of the big reasons for getting the Travoy, so I would have a place to put her while I shop. Although she is only about 5 kg, she can be quite heavy hanging from a shoulder strap and it really hurts my back.
I like to take her to the beach across from the supermarket before I do my shopping. Although I did not have the tote bag loaded, the Travoy handled pretty well on packed sand with the 1.75 inch tires, which are the same as on my bike. Just as on my bike, it did not handle well on the new loose sand they had just put down.
Going to the shops
Because I don't have the universal straps that I intend to connect the DoggyRide Cocoon to the Travoy, I put it on the bottom of the Travoy and used the tie-down straps. It secured her in well, but I'm not sure if I would feel comfortable riding on the bike like that. I would also like her to be on the top, so that I can pack heavier things on the bottom. Still, it worked okay, but by the end she was getting a little squished on the bottom and could no longer see out well.
As usual for me, I bought more than I should have and quite overloaded the tote bag. I did about 3-4 days of food shopping, and it also included some heavy items like milk, a 6 pack of beer and 4 bottles of wine. It held up okay, but was a bit top heavy for wheeling around. the shop when I needed to be stand alone. I could still balance it with the kickstand, but only just. Probably if the tote bag would have been on the bottom it would be no problem.
I got a lot of looks in the shop with what appears to be a super duper shopping trolley. Many people use lighter weight shopping trolleys in Amsterdam, but I haven't seen anyone using a Travoy. Along with the DoggyRide Cocoon, there were quite a few comments about it.
It was easy enough to hitch up the Travoy back to my bike. It was a bit top heavy without the dog on the bottom to have it stand alone on the kickstand, but that should be remedied when I get the market bag and universal straps and have the market bag on the bottom.
I didn't go over a lot of big bumps like curbs, but did go over manhole covers, speed bumps and small curbs. The Travoy handled very well and I did not feeling it tipping around, despite the hgh center of gravity of having the bag so high up. Although it is flat where we live, we do have a lot of higher bridges that I need to go up, and wow, what an improvement not having a big rucksack full of food on my back. I had a few times when I had to make turns when there were bollards in the bike path, and need to be more mindful of giving enough clearance for the trailer to get around them. Even though I skimmed a couple of them, the trailer did not tip over and righted itself quickly.
Thoughts on alternatives
When I researched alternative options for hauling things, doing shopping, and also carrying the dog, I felt that my options were very limited. Although I use a hand trolley often, when I first saw the Travoy it did not really click with me. It was only later after researching and almost choosing another option, that I decided to go back and give it a better look -- and I am glad that I did!
For hauling things there were good trailers, like the Burley cargo trailers,  but most do not suit odd size loads well. For shopping, even the best of the trolleys like the Andersen Royal Shopper or Tura Shopper did not seem like they would be well suited for other types of hauling even with add-ones like better wheels. I also did not like their bike coupling systems because they are rather large and cumbersome, and I also would have needed to replace my trusty old Balckburn rack, making using my panniers more difficult. They also did not have as many options for hooking up other bags.  For carrying the dog, the dog trailers like the DoggyRide trailers are very nice, but would be difficult for carrying other loads and shopping. In the end, the costs would have been as much or more as the Travoy, and now I have a good multi-use solution.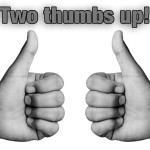 Overall, I could not be more thrilled with the Travoy and give it an unequivocal two thumbs up! It was well worth the price for having a good stable trailer that is meant for a bike. It's easy to get on and off, and handles very well. Once I receive the accessories, I'll be doing an update to this. I'm also busy trying to figure out solutions for hitching  it to my husbands wheelchair.
Note: I have no affiliation what so ever with Burley. This is just my take.
First Impressions with Travoy Accessories
20 April 2017
Almost all the accessories arrived today except the extra straps. We even got them hand delivered by the internet shop because the owner was getting his hair cut next door.
Again I am very impressed with the thought that went into everything and the quality.
The upper and lower market bags are fantastic. I really couldn't afford them, but glad I sent for it. The material is a sort rip-stop heavy nylon that does not look like it will damage easily. I was a bit concerned about the mesh, but it is quite thick and appears that it will hold up well. All of the sewing is done really well on them, and the reflective trim is really nice.
The upper market bag has nice pockets that should fit phone, wallet, keys, sunglasses, etc. very well. The flap on the top with buckles should keep them protected, also from stray hands in the shops. The fold down base  and a lightly structured back, which. should help it to keep it's shape and the handle at the top looks useful.
The lower market bag is the same quality and materials as the upper bag. There are no extra pockets inside, but I don't think they will be needed as long as I take both bags. It has stays on the front to help keep it structured, as well as the fold down base and a lightly structured back. It has two handles on the top.
The rainfly is also well designed. It fits under the top frame hinge and connects on the sides and the bottom to the frame tubing with hook and loop straps that are very secure. All you need to do is unzip it and pull it out and attach the two side loops to the lower tie-down buttons and the bottom loop over the kickstand. It looks like it will stay secure, which is a good thing because we live on the coast of a lake with a lot of wind.
All of the straps look good. The universal straps are working well for what I tried them with. The only thing I would mention is that if you need a really tight fit, they do not go shorter than about 5 in / 12.7 cm. I would find it useful if they sold just the clip separately, because I could see using carabiners, d-hooks or even cable ties to get a better fit.
I also got an extra set of the tie-down straps and they look like they will be useful. They are long enough that I think they will strap down odd sized loads well. They have 2 clips on each strap. I plan to tie down longer wood pieces using all 4 of them.
The shoulder strap is also good. I heard some people say it was just okay, but maybe that was version 1 -- mine are version 2. It is has a detachable hook and loop padded piece that also has the reflective trim on it. No complaints here, and I will probably use it on a few bags with less than adequate shoulder straps.
I haven't taken them to the shops, but plan to tomorrow and will update the photos.
22 April 2017
So I made it to the shops with the new market bags. They worked perfectly.
On the way to the shops
With the upper bag having only my phone, keys, a shopping list and my camera, it worked fine. I stopped on my way to drop off something and while my bike was on the kickstand a gust of wind caught it and the whole bike tipped over. There was no damage to the trailer, even though it was contorted pretty badly -- I guess the flex connector works. It's really good to have the clips on the top of the upper bag because it saved my stuff from spilling out. The lower bag also worked well while it was empty. I didn't have the tire rubbing on the bag like I did with the tote bag because of the structural stays.
At the shops
I did somewhat of an unconventional setup because I wanted to connect the DoggyRide Cocoon with my dog on the Travoy to go into the shops. I'm still working out the best way to do that, but overall it worked okay, but not optimal (see Connecting a DoggyRide Cocoon to a Burley Travoy).
After playing around with many bag and dog placement configurations at home, I finally figured out something that was doable. Upon arriving at the shops I disconnected the upper bag and placed it on the back at the top. I then placed the DoggyRide Cocoon with my dog on the front using the universal clips over the upper twist grip. Just in case anyone is wondering, it is possible to double up on the clips, but the ones on the middle frame hinges are a bit more difficult to get on and I am not so sure they were secure with two clips on them.
I'm hoping to find a KlickFix solution for this, because it was not so easy with a dog on top and the universal straps are a bit too long for the purpose. That means that the bag sags down more than I and probably my dog would like. It would also help if the DoggyRide Cocoon had more connection points, but unfortunately there are only two up high on the front and back. However, it did give me enough room to get at the lower bag to do my shopping, which no other configuration really allowed for.
The upper bag worked fairly well on the back, even though it was not designed for it. The tow bar in the downward position affected the amount I could get in the upper bag, but otherwise it worked fine. Overall, I like the pocket choices in the bag. There is a full width back pocket with a hook and loop closure tab – I only noticed that later, but was glad to find it. On top of that is a small pocket good for a phone along with a medium pocket made of mesh that zips closed. I like the mesh pocket because I am notorious for loosing track of my shopping list and keys and could easily see where they were.
In the shops
Overall, the handling worked as well as could be expected. The trailer was very top heavy at first, but that was with the empty bag on the bottom and a 12 lb / 5.5 kg dog and another 4.5 lbs / 2 kg for the DoggyRide Cocoon on top. Despite that, it still seemed to stand up on it's own, but I would probably feel safer if I had two kickstands, and preferably a bit longer. I may rig up something for that if it does not improve after installing a KlickFix connector.
My goal of the shopping was to get all our pet stuff and a few other odds and ends. Once I started to load up heavier things it became much less top heavy. Next time I think I will start with all the heavy stuff, even if it means criss-crossing in the store a few times.
Like many others have written, the top bag works great for lighter items and things that get crushed easily. Being in the city, I also liked that the top closes so no wandering hands grabbed my phone or money.
Going home from the shops
Hitching back up worked much the opposite to connecting it. I disconnected the DoggyRide Cocoon and connected it to the handlebars with the KlickFix. I disconnected and moved the upper bag and placed it on the front. At home I had tested to see if I could leave it on the back, but it drags on the tire. Possibly with the rack mount it would not do that, but I do not want to extend it that far because my bike and trailer won't fit in our apartment elevator – moving the upper bag is easier.
I usually put my rather heavy cable lock on my carrier rack with a bungee cord. Because of the hitch, this is awkward now. I found that wrapping it around the tow bar worked well. It's the first and last thing I take on and off to help stabilize my bike as I unconnect and connect things so it is good to have access to it quickly.
I had no issues when coming home with maneuverability or handling. I struggled on a few hills, but then again I am a bit old and out of shape and would have struggled even more walking with a bad back loaded with groceries. What I really like is that I am no longer having to get on my bike over a lot of stuff on top of my carrier with groceries on it and having to balance it with a dog on the front.
Just so you have an idea, these photos show what I carried in it today. That is 23 lbs / 10.5 kg (12 liters) of cat litter, 3 liters of wine, a six pack of beer, lots of cat and dog food, and various food and sundries.
Hauling a heavy load
I went to pickup some Ikea cabinet doors I bought online and managed to get them and me home in one piece. I was able to load all 16 of them onto the Travoy with no problems and ride 4.6 mi / 7.5 km back home.
I used the tote bag on top with the lower market bag on the bottom and all the doors fit. I put the hardware and my tools in an old sail bag and was able to strap that over the upper twist grip. In hindsight I should have put the sail bag on the lower twist grip, and the tote bag on the bottom because it carried more doors, as it was definitely top heavy.
It was a good test and again I had no issues with maneuverability or handling. I'm getting a better hang at the clearance needed for making turns and although I hit one curb rather hard and it tipped, it righted itself immediately.
I struggled a little on some of the bridges, but that was not surprising to me because I have not ridden a lot lately. And I definitely made more use of my shifters than I normally need to do. They had a detour on one of the bike paths and I had to go on some old brick knobby streets and it did quite well.
I also managed to come upon the bridge at a place where it was marked for bicycles. Usually stairs are well handled with bikes in the Netherlands because they have a rail on the side to walk them up. Unfortunately that is not possible when you have two wheels side-by-side. I did give it a go, but saw the impossibility of the situation immediately and back tracked to a more reasonable place to get on the bridge. A passerby offered to help, but when I showed him what was in the bags he just shook his head and rode away -- smart man!
Just so you have an idea about weight and volume, the doors are 40 cm x 38 cm MDF and conservatively weigh about 3 lbs / 1.3 kg each with rather clunky stainless steel handles and hinges that probably weigh at least 1 lb / .45 kg each. I reckon that would be about 64 lbs / 29 kg that I hauled on the Travoy along with a few tools.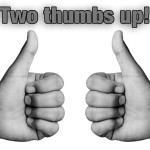 I'm sold on the Travoy and also give the accessories an unequivocal two thumbs up! I'm glad about that because I bought accessories from about 5 different online shops, and would have hated to sort out how to return it all. I have to say, the Travoy has also given me more confidence to be able to bike places without needing to have a car. It's been quite some years since I did heavy touring, and I'm feeling confident that with the Travoy I will be able to handle most of the hauling requirements that I have.
More hauling of heavy and odd-size loads
These are some random photos of other loads that I have hauled on the Travoy.