Contact us
If you would like to contact us, please use the contact form below.
Contact Form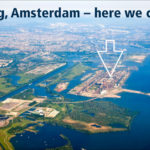 Directions
Visitor's entrance
We will provide you with our address upon request. Our apartment is on Sem Presserhof, which is on the inside of the building block between Lumierestraat, IJburglaan and Maria Austriastraat. It can be accessed from any of the entrances up a few steps.
We are on the side closest to Maria …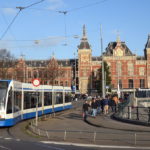 Trains from Schiphol Airport
You can use either option below, and they both take about the same amount of time of about 45 minutes to an hour depending on the time of day.
Centraal Station / Tram 26 (IJtram) from Centraal Station to Lumièrestraat on IJburg
This runs more frequently, about every 10 minutes, but is …